Having visited India twice for periods of several months, this time we came for a short trip.
Since two weeks are a short time for a trip to a country like India, we decided to go for a different style of trip than we usually do. We cooperated with our friend Noam, who plans private trips to India (a link to Noam's website) and he planned our trip from A to Z – Including a private driver, guides to every destination and 4-5-star hotels.
We began our trip in Agra, from where we continued to Pushkar, Jaipur, Delhi, and Rishikesh.
Information about Pushkar
Pushkar is a town in Rajasthan which is a holy city for Hindus and is one of the oldest and most central pilgrimage sites in India. It is a relatively small town and what's nice about it is that you can reach anywhere in the city by foot or rickshaw, meaning there is no need for public transportation or car.
How to get to Pushkar?
We arrived with the driver who was with us throughout the entire trip. We came from Agra. Since it was a long drive from Agra, we made a stop at Jaipur, where we spent the night and continued to Pushkar the next morning. A direct drive from Agra to Pushkar is around 8 hours. Traveling from Agra to Jaipur is around 4-5 hours and then from Jaipur to Pushkar is another 3-hour drive. There is also the possibility of taking a train from Jaipur to Pushkar cutting the trip down to around two hours.
Where to stay in Pushkar?
We slept in a stunning boutique hotel which was one of our favorites on the trip. Brahma Horizon Pushkar Hotel. A hotel with excellent service, a spacious and clean room with a beautiful view, a fun indoor pool with sun beds, room service with delicious food and breakfast with options of Indian or Western food. The hotel is a 10-minute walk from the main street and a 20-minute walk from the market.
Hotel price comparison.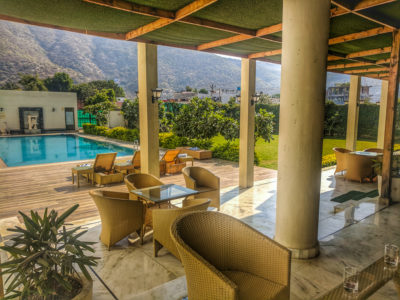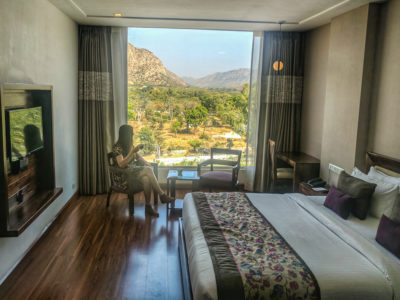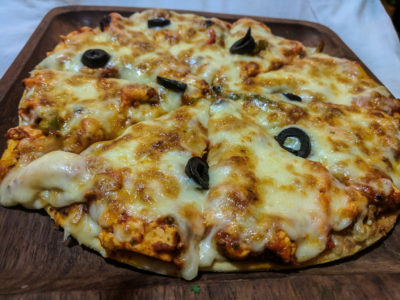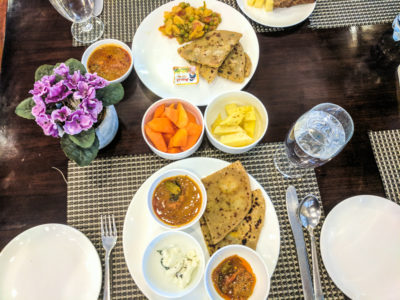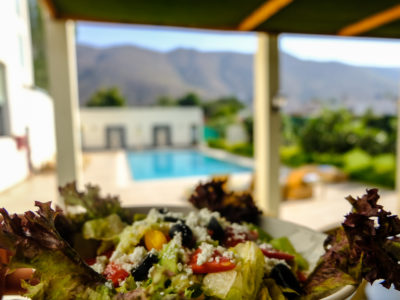 Things to do in Pushkar
There are many Israelis who come to Pushkar and settle there. You can see signs in Hebrew and Indians who understand a little Hebrew. There is not much to do in terms of attractions, but it is a nice place and relatively quiet.
I think it's a nice place to visit for a few days.
Street market for tourists – Sadar Bazaar
A long market covering about a kilometer of small shops on both sides, you can find absolutely anything there, souvenirs, jewelry (If you happen to love silver jewelry, Pushkar is known for its cheap prices), clothes and more.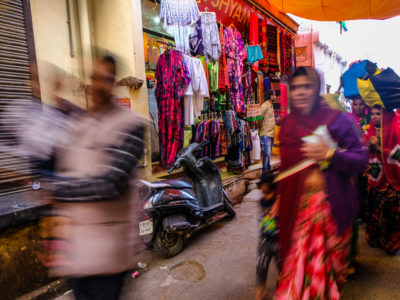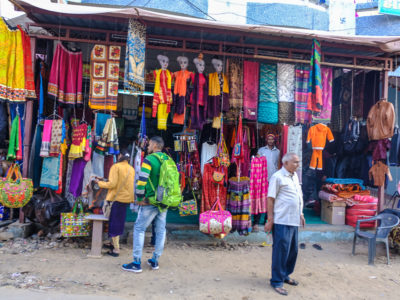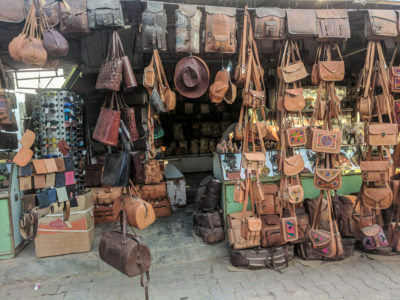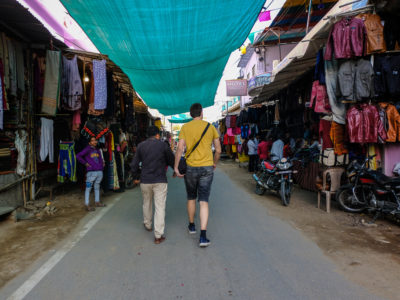 Brahma Temple
Pushkar Brahma temple  is the only temple dedicated to Lord Brahma in India, which is why many Indians visit it every year. It commemorates Lord Brahma, who is considered the creator of the universe according to Hinduism. We came there with the guide we had in Pushkar. At first, he took us to a shop by the temple where you can rent a locker and leave your shoes, in case you don't want to leave them outside the temple (You have to remove your shoes at the entrance, so I recommend you come with shoes and socks and not clogs, to avoid being barefoot inside). The temple itself is relatively simple and not too large, but it is interesting to see the only temple in India dedicated to Brahma that is such a sacred place for the Indians. Map
Lake Pushkar
It is considered one of the most sacred destinations for the Hindus and it turns out that it is in equal status to the Holy River Ganges in India. According to legend, the creator of the universe, Lord Brahma, prayed together with Mata Savitri on the banks of this river. According to Hindu mythology, when lotus flower leaves fell on the earth from Brahma's hands this lake was created. That's why you'll find many Indians who'll try to sell you lotus flowers for good luck along the way. The lake is very beautiful, but before you think of bathing in it for good luck, it is important to know that Indians throw the ashes of the dead into it. Another important thing to know is that because the lake is sacred, it's forbidden to walk beside it with shoes on. It is only permissible to be with shoes on the upper stairs that surround it.
We went there with the guide who told us about the legend and why this lake is so important.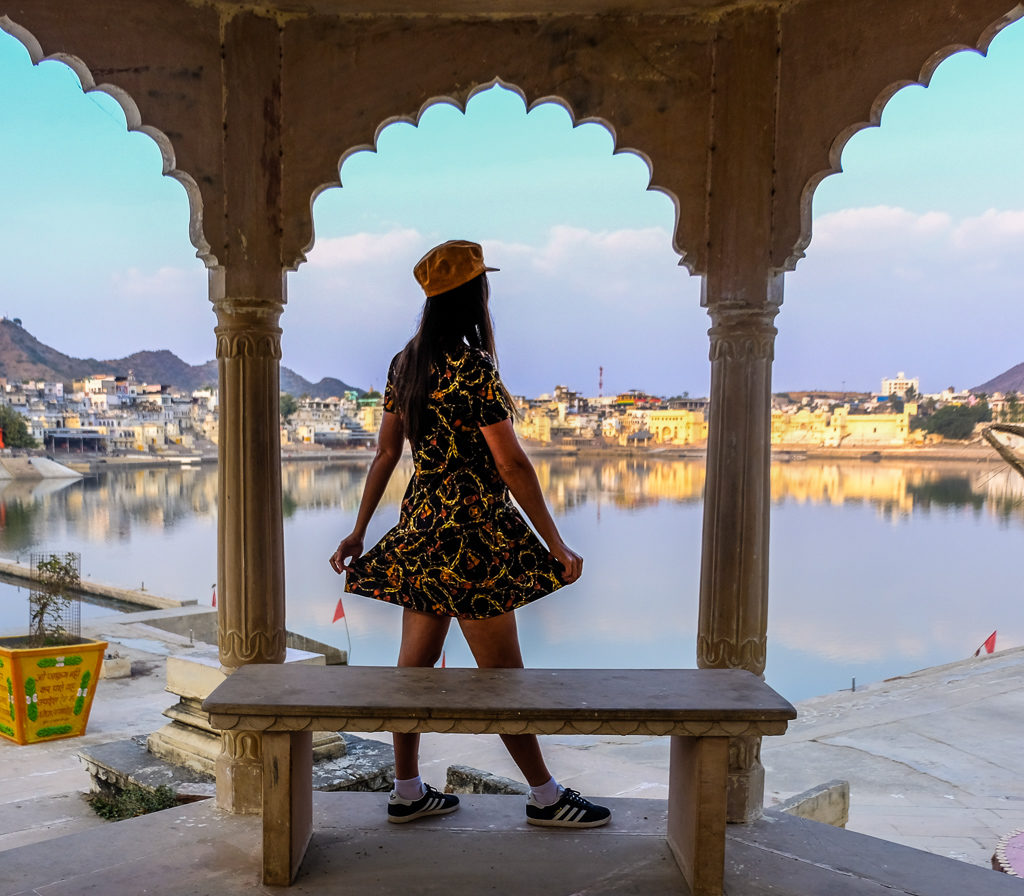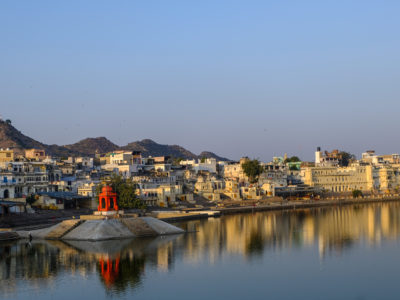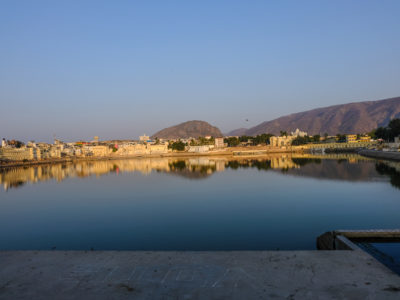 Nice café by the lake
If you want a cup of coffee or tea with a view of the lake, then we found a really nice place with a small outdoor table where you can sit and perhaps order a delicious cookie to snack on (Map).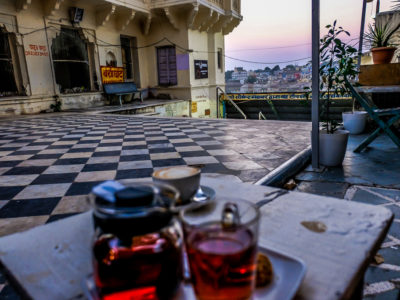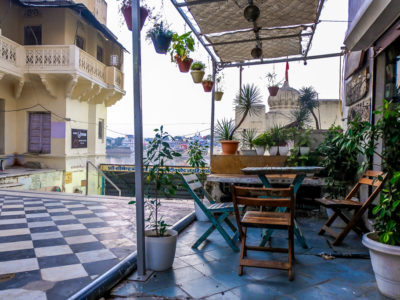 Textile products store
Desert Patch Work & Handicrafts warehouse
The textile at the shop is produced in the desert. Since there is no agriculture in the area, this is the only thing they can make a living from and they work on every product between two months and three years!! The seller there was the most convincing salesman I've ever met and so we were tempted into buying an expensive (but high-quality, according to him) bed cover.
Map. The shop is near the café.
Amazing street food restaurant
We really like street food and the truth is that we found it a bit difficult to find restaurants for locals in Pushkar, as it is quite touristic, but somehow, we found an amazing place where we ate twice. There's someone there who makes food on the spot on a stove by the tables. The food is super delicious and very cheap. If you do not shy away from authentic local restaurants, then I'm sure you'll be really excited about this place. (Map – adjacent to this stand)